Introduction
What is Online File Sharing? File sharing  is the practice of distributing or providing access to digital media, such as computer programs, multimedia (audio, images and video), documents or electronic book.
File sharing may be achieved in a number of ways. Common methods of storage, transmission and dispersion include manual sharing utilizing removable media, centralized servers on computer networks, World Wide Web-based hyperlinked documents, and the use of distributed Peer-to-Peer(P2P) networking.
Online file sharing is very pretty easy way now with help of the internet facilities. The cloud based file storage technologies is used to file sharing in online is an another extreme level of technical enhancements and at present, we have endless options for online file sharing.
We will see about the details of online file sharing and list out various types of tools in below.
1.Amazon Drive
It is formerly known as Amazon Cloud Drive, is a cloud storage application managed by Amazon. The service offers secure cloud storage, file backup, file sharing, and Photo printing. Using an Amazon account, the files and folders can be transferred and managed from multiple devices including web browsers, desktop applications, mobiles, and tablets.
Amazon providing basic functionalities only, you can sync your whole folder in your computer, but you can't select the particular folders within that folder to sync.
Today, Amazon Drive offers free unlimited photo storage with an Amazon Prime subscription or a Kindle Fire device, and a paid limited storage service.
Free 5GB Plan
China and Brazil have Amazon Drive service but is limited to 5GB storage only. This storage counts the space taken by photos, videos, and files of other types. For customers in these countries, Amazon Drive doesn't offer an expansion plan, neither tier-based nor unlimited, to store media files exceeding the limited 5GB.
| | | | | |
| --- | --- | --- | --- | --- |
| Country | Prime Photos | Unlimited Storage | Free 5GB | Amazon Prints |
| U.S | Yes | No | Yes | Yes |
| Canada | Yes | No | Yes | Yes |
| U.K.,Germany,France,Italy, Spain | Yes | Yes | No | No |
| Japan | Yes | Yes | No | No |
| Australia | No | Yes | No | No |
| China | No | No | Yes | No |
| Brazil | No | No | Yes | No |
2.Box
It is a cloud content management and file sharing service for businesses. Official clients and apps are available for Windows, macOS, and several mobile platforms. Box and Dropbox are often pitted against each other.
Box is specially designed for businesses and the IT sector to share, edit and secure files over the cloud but Dropbox usually caters to the consumer crowd.
It is providing file sharing, collaborating, and other tools for working with files that are uploaded to its servers. Users can determine how their content can be shared with other users.
Users may invitation others to view and/or edit an account's shared files, upload documents and photos to a shared file, and give other users rights to view shared files.
Box offers three Account types
Enterprise,
Business
Personal
A mobile version of the service is available for Android, BlackBerry, iOS, Web OS, and Windows Phone devices. Box's enterprise clients include IBM, GE, Schneider Electric and Procter & Gamble.
Free Plan
The Business plan starts at $15 per user per month. It offers unlimited storage with a 5 GB limit, integration with Microsoft Office 365.
Free Account storage space is 10GB and Maximum file size 25MB.
Paid Account
Personal Pro, 100GB to Maximum file size 5 GB and $10 per month
Business plan start from $5/User/Month & storage is 100 GB to $25/User/Month & Unlimited storage.
3.Citrix ShareFile
It is a secure, enterprise data sync and sharing service with stretchy storage options that permits IT to mobilize all business data.
Share File enables mobile productivity with read-write access to data, workflows and collaboration and permits users to securely share files with anyone and sync files across all of their devices. They providing more security too with customization of settings.
The service is providing a lot features and application for business user, plus workflow management, document merging, digital signatures and integrate with the great windows tool like Microsoft Outlook and also Gmail.
Key featured apps are available in Android, iOS and Windows. But it is not providing any free plan; you can try 30 days' trail period and they are not asking you credit card.
Paid Account
Standard == > $10 per month & unlimited storage
Advanced == > $77 per month & Unlimited storage / 5 Users
Premium == > $122 per month & Unlimited storage / 5 Users
Virtual Data Room == > $338 per month & 5 GB Storage / 5 Users
4.DropBox
It is offers cloud storage, file synchronization, personal cloud, and client software. Dropbox brings files together in one central place by making a superior folder on the user's computer. The contents of these folders are synchronized to Dropbox's servers and to other computers and devices where the user has installed Dropbox, keeping the same files up-to-date on all devices.
Dropbox uses a premium business model, where users are offered a free account with a set storage size, with paid subscriptions available that offer more capacity and extra features.
It is providing computer apps for Microsoft Windows OS, Apple macOS, and Linux computers, and mobile apps for iOS, Android, and Windows Phone smartphones and tablets.
DropBox had acquired Mailbox, it is the very famous email app; then the company introduced Dropbox Carousel, a photo and video gallery app and it is allowing integration with over 100,000 third-party apps, making it a cloud storage workhorse.
Dropbox has been blocked in China since 2014.
Free Plan
Free Account storage space is 2GB and Maximum file size NA.
Paid Account
Individuals == > Plus 2TB $10 per month
Professionals == > 3TB $16.58 per month
Business == > Standard, 3TB $12.50 per month & Advanced, Unlimited Storage $20 per month & Enterprises, Unlimited Storage.
5.Google Drive
It is a file storage and synchronization service developed by Google. Google drive design make its very user friendly, Do you want to know more about Google Drive
Google Drive allows users to store files on their servers, synchronize files across devices, and share files. In addition to a website, Google Drive offers apps with offline capabilities for Windows and macOS computers, and Android and iOS smartphones and tablets.
It is provides to users 15GB of free storage through Google One. Google One also offers 100 GB, 200 GB, 2 TB, 10 TB, 20 TB, and 30 TB offered through elective paid plans.
Files uploaded can be up to 5 TB in size. Users can modification privacy settings for individual files and folders, including enabling sharing with other users or making content public.
Google Drive is a key component of G Suite, Google's monthly subscription offering for businesses and organizations. As part of select G Suite plans, Drive offers unlimited storage, advanced file audit reporting, enhanced administration controls, and greater collaboration tools for teams.
Paid Account
Individuals == > 200GB $2.50 per month and 2TB $10 per month and 10TB $100 per month
Business == > Drive Enterprise Account, Unlimited storage $8 per month.
Business == > G Suite Account, 30GB storage $6 per month.
6.Hightail
It is formerly You Send it, is a cloud service that lets users send, receive, digitally sign and synchronize files. Hightail's early focus was on helping users send files that were too large for email; it started adding features and plug-ins for businesses in 2007.
The service can now be used via the web, a desktop client, mobile devices, or from within business applications with a Hightail plugin.
The Hightail launched Hightail Spaces, designed to encourage creative professionals from conception of an idea to delivery.
Users of the Hightail service upload a file to Hightail's servers, and recipients are provided with a link where the file can be downloaded. Users can also manage files in an online folder system, or create desktop folders that access online storage.
Also the Hightail, the service can be used from desktop applications for Windows and macOS or from mobile apps for iOS and Android devices.
There are also plugins for business applications, Microsoft Outlook and Yahoo Mail that allow users to send files from within the application.
Free Plan
Free Account storage space is 2GB and Maximum file size 100MB.
Paid Account
Professionals == > Unlimited storage $12 per month.
Teams == > Unlimited storage $24 per month / User
Business == > $ 36 per month / User
7.MediaFire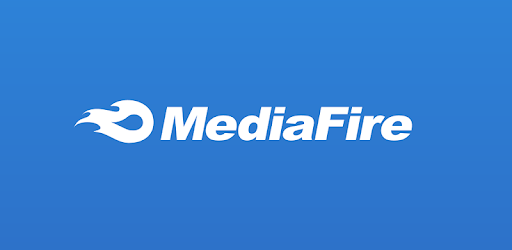 It is a file hosting, file synchronization, and cloud storage service. The Mediafire provides client software for Microsoft Windows, macOS, Linux, Android, iOS, BlackBerry 10, and web browsers.
It has 43 million registered users and attracted 1.3 billion unique visitors to its domain in 2012. You can share the file to email and social media networks like Facebook, Twitter, and Pinterest and also make a one-time download link. Mediafire provides 10GB storage space for free and a 4GB file upload limit. Once done the upload file.
Free Plan
Free Account storage space is 10GB and Maximum file size 4GB.
Paid Account
Professionals == > Storage 1TB $ 3.75 per month
Business == > Storage up to 100TB $40 per month up to 100 Users
8.Microsoft OneDrive
Microsoft OneDrive is commonly known as OneDrive and previously known as SkyDrive. It is allowing users to store files and personal data like Windows settings or BitLocker recovery keys in the cloud.
Share files, and sync files across Android, Windows Phone, and iOS mobile devices, Windows and macOS computers, and the Xbox 360 and Xbox One consoles.
Users can upload Microsoft Office documents to OneDrive. One drive integrates with Microsoft Office 365 and Microsoft Mobile apps Microsoft Office documents.
Free Plan
Free Account storage space is 5GB
Paid Account
Individuals == > Storage only 100 GB $2 per month
Business == > Storage only 1 TB $5 per month / User
9.SugarSync
It is (Formerly Magic Briefcase) a cloud service that enables active synchronization of files across computers and other devices for file backup, access, syncing, and sharing from a variety of operating systems, such as Android, iOS, mac OS X, and Windows devices.
You can create your own folder creation in your HDD and synced to the cloud. Once complete the install of SygarSync client application then to right click the folder and sync.
Additionally, if you want to create folder, the service automatically creates a syncing folder on your computer. That is a sugarSync process.
Paid Account
Individuals == > 100GB $7.50 per month, 250 GB $10 per month, 500GB $19 per month.
Business == >1TB for 1 to 3 Users $55 per month, 1TB 1 to 9 Users $133 per month
10.Jumpshare
It is a file sharing service which allows users to upload files from their PC, Mac, and web. Jumpshare uses a freemium business model: free accounts are offered with limited storage, while a paid subscription is available with expanded storage and sharing options.
Jumpshare allowed guest users to upload and share files, while you share file; you have to use the jumpshare tray icon and a shareable link will be created instantly. You can use the shared link to your teammates for after created the shared link.
The platform also permits you to visually organize everything, from work files to personal images. You may look here how to extract images from PDF..
11. DropSend
It is allowing users to send large files as though by email, through a small desktop client. It is available for Windows and Mac OS X.
DropSend permits you to upload files to its server and then send a download link to the receiver via email.
The service can send files of up to 8GB in size, and is available with 256bit AES Security. With DropSend Direct, users can easily drag & drop numerous files in a quick and easy way, right from their desktop.
The free plan has 4GB of storage but only 5 "shares" per month.
Final Words
In this above article help you to pick the best online file sharing. Here are mentioned the more than 10 best online file sharing applications. If you felt good, please let us know the comments.